Trademark for ten years
Trademarks registration is a specialized site service dedicated to providing a selection of registration services to assist our clients in safe guarding their mark in a host of countries across the globe. Through our expert knowledge and experience in the field of intellectual property law, we can draw on our global resources to deliver reliable trademark services. The services that we can provide include: trademark design, trademark search, trademark registration and renewal.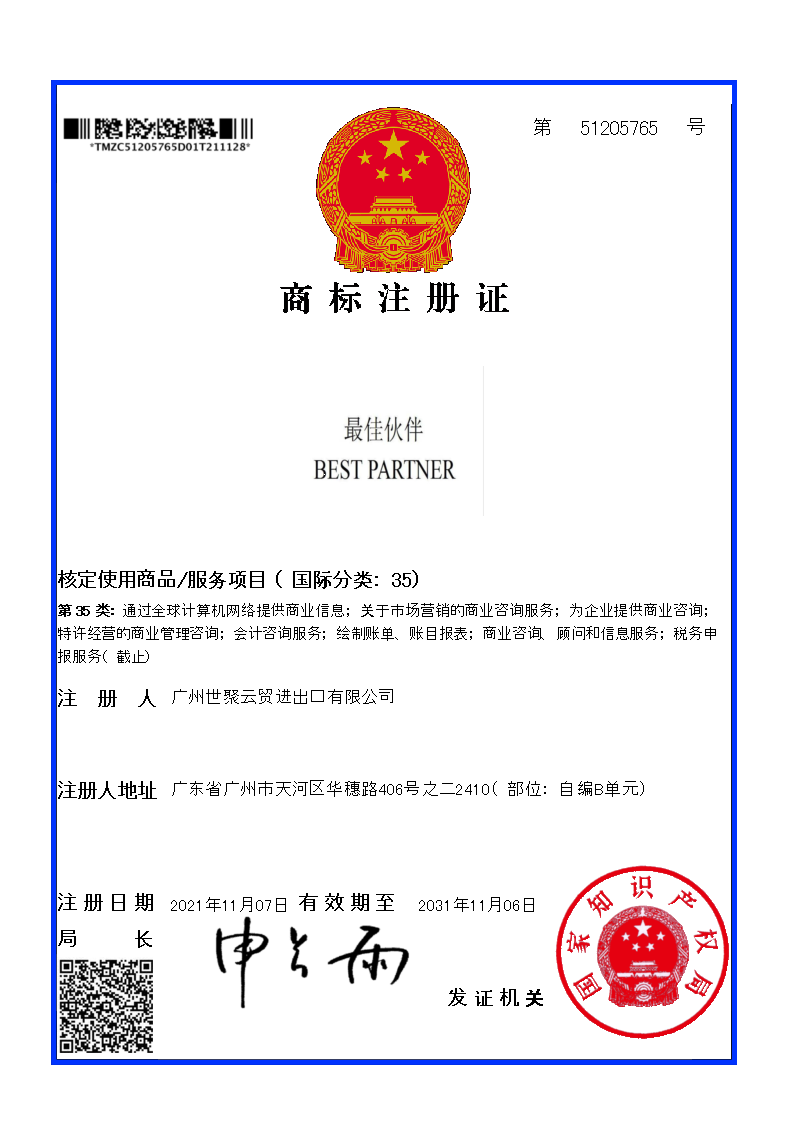 Our expert consultants will facilitate the registration procedure with the appropriate registry order to ensure you own the exclusive rights to mark. We recognize the importance and value of a registered trademark, as business entities rely on the safe protection of their brand name from being reproduced or replicated by competitors.
Why Trademark Registration
Those who choose to register trademarks will benefit greatly from the security and legal protection. Your registered mark will be protected against the unauthorized use of the mark by third parties and you will have the right to claim for damages in cases of counterfeiting or infringement. An official mark is an effective marketing tool to help companies achieve effective brand loyalty and protection. One of the main reasons to register a mark is so you can hold exclusivity over a particular identity which ultimately adds value to your company and brand.
Our services
Application for trademark registration; Renewal, assignment, license record and amendment for registered trademark ;Trademark opposition and response to trademark opposition; Application for trademark review an adjudication; Administrative litigation with court ;Litigation and investigation on infringement of trademark and related legal matters ;Application for the trademark record with the Customs ;Trademark design ;Prior-filing search and trademark watch services ;Consultation on trademark and other related legal matters.
Best Partner Service Center
Since 2008
WhatsApp/Wechat:13710343582