-Purchasing service
-Quality control & Inspection service
-Export & Customs declaration service
-International logistics service
-Final documentation service
-Issue formal business invitation
-Airport pickup & Hotel booking service
-Translation/ Interpretation service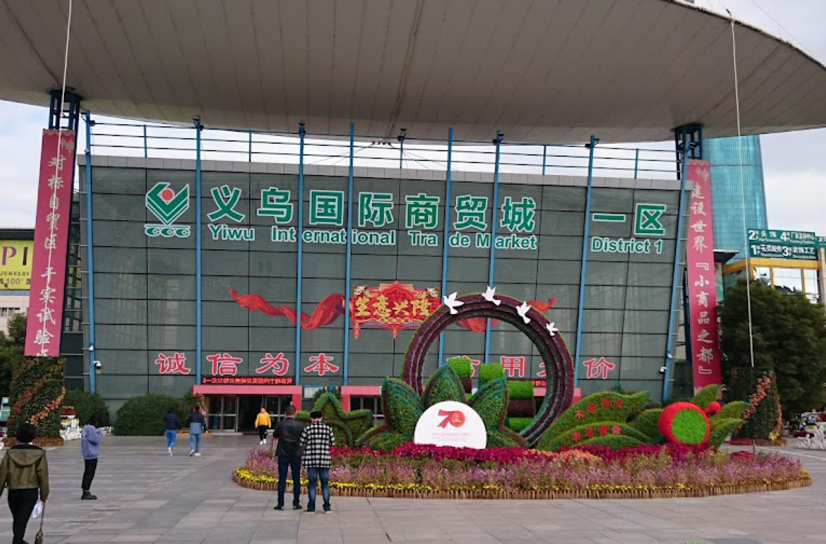 Photo come from internet
-For the customers who need our purchasing service, we offer one-stop experienced purchasing and export service as below:
-1. Purchasing service:
1) Accompany customer to search and purchase goods according in market or other markets or cities in China.
2) Negotiate price and place order with supplier according to customer's requirement;
3) Following production and keep customer updated.
4) Quality Control & Inspection Services.
5) Warehouse Service in China
-2. Export and Final documentation service:
We can prepare for customer all export documents concerned, arrange all necessary procedures for export, and send final documents to customer's office for customs clearance.
-3. International logistics service:
According to customer request, we book shipping space and arrange shipment, by sea or by air.
Sourcing product and placing order.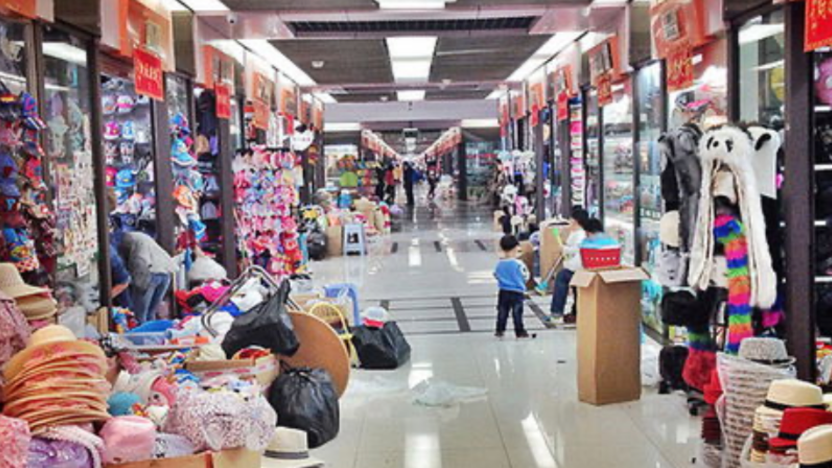 Photo come from internet
There are more than 100,000 booths and shops in Yiwu market, meanwhile Yiwu market is changing and expanding all the time. It takes you several months to stop at each booth for 1 minute. How to save your time and get the product you want? You may tell us for what items you are looking for, we will make appropriate arrangements for your purchasing. We will arrange a translator to go to market with you, take photo, write down item no., specification, packing and all other details for you. What you need to do is just choosing goods, checking whether the price is suitable for your market. At last, we will provide you pictures of all the goods you ordered and an order list with price, total amount and volume.
Following production.
After placing your order with supplier, we will follow the production and always keep you updated.
Receiving and inspecting goods.
We will receive and inspect goods in our warehouse on the date when all the goods are ready. If there is any mistake with the goods delivered, we will inform you and find a proper way to solve the problem.
Loading container and arranging shipment.
We will book container, load the goods and arrange shipment according to your instruction.
Preparing final document.
We will prepare final documents for your customs clearance at destination port, include Commercial invoice, Packing list, Bill of lading, Certificate of origin and so on. We will send the final document to your office after you make all payment.
Payment.
Most suppliers in Yiwu market do not accept foreign currency. So you may send payment to our account by T/T, then we will make payment to supplier in Chinese currency (RMB).
-(Import notice: Based on long term business cooperation with our customer, the price we offer to you will be same as the price supplier quoted. We only charge commission from customer instead of getting rebate from supplier.)
We can provide all your import service you need in China, such as sourcing, market guiding, translation service, purchasing, quality inspection, documents processing, custom declaring and shipping etc. We would like to build up long term business relationship with all our clients!
Our Services:
When you are in China
1.Collect the suppliers and arrange the meetings for you.
2. Guide you to visit the right markets, as you know there are more than 20 markets in Yiwu covering 400,000 items or any other cites in China.
3. To be your interpreter and accompany you to market negotiating prices for you.
4. Write down the ordering details for you, such as Art. No., Descriptions, Quantity, Color, Size, Package details, Gross Weight/Net Weight, Cube etc., and take pictures of all the goods you ordered at the same time.
5. Make order list for you to check and count total price, total amount, total Cube meter.
When you are out of China
1. Collect product details: If you need purchasing in China, please send products details or sourcing request to us, we are ready to serve you at any time.
2. Match supplier: We will match suppliers for you and then send the latest and relevant products information to you.
3. Confirmation: We will inspect the quality, quantity, packing details and so on. And then send you an inspecting report to you for confirm order in accordance with your requirement.
Purchasing Services Process
Market Information
Customers provide us the required product information, and then we give customers efficient and accurate feedback about market-related product and supplier information to ensure that customers comprehend the market information anywhere, anytime and grasp business opportunities.
Making Orders
According to the customer's purchasing requirements, we will issue orders on your behalf and negotiate with suppliers for price and quality. And we would like to be the bridge for effective communication between you and manufacturers.
Tracking Orders
We will take the responsibilities for tracking factory production under making the orders. Make sure that the factory completes the goods in accordance with customer's requirements and the goods are sent to designated warehouse within required delivery time. If shipment needed, we are serving you at anytime.
Market Guiding Services
Our Professional Purchase Assistant will help you narrow down options based on individual needs. They are good English translators and well-informed at each sector of China Market.
Inspection
Inspecting the quality of the goods is one of the essential services in our company.
We have experienced staff in checking goods to guarantee goods' quality and make sure that the goods are exactly the same as samples.
There has been increasing foreign customers avoiding the unnecessary losses and claiming for our quality or quantity checking service.
Experienced & Professional Quality Control Team
Pre-Production Inspection. Confirm suppliers are capable of taking the orders.
On-Production Inspection. Follow up the orders to make sure its delivery on time. And report update to you if any changes to prevent issue happened.
Pre-Shipment Inspection. Inspect the quality, quantity, packing and all the other issues before delivery according to your requirement. If any difference, please make decisions and inform us.
You can also have the Inspection Service separately Instead of Paying Commission.
Packing
In the procurement process, customers often encounter the situations that the goods' packaging is not good, or they want to add their own packaging requirements and other issues. In these cases, our company can offer packaging services based on customers' requests.
Our packing services include re-packaging of the goods, designing according to customers' requirements, OEM services and so on.
Producing
We can customize goods or new products in your need and select the suitable suppliers, check products and make samples in a short time. You can get an ideal price and new products through instruction simply.
Multilanguage
Our company has the high-quality translation personnel in English, French, Arabic, Spanish and other languages. And we provide customers the language interpretation and translation services.
Interpreters are professional to interpret accurately for you and suppliers for detailed specifications of the product and negotiating price with the supplier
After viewing the market, our interpreter will send you to their hotel, and then sort all the market information received such as, shops, products, prices, packing, and quantity for you.
Agent Cooperation
Our company can provide number of agency services for domestic and foreign customers, including export and import agent. And we are focus on the procurement agency services in market for domestic and foreign customers.
Our company cooperates with the Chinese factories under domestic and foreign customers' requirements and offers the services of developing new products, designing samples, processing materials, OEM and so on.
Service Charge
Agent Commission Rate
Our service charge is negotiable, commission is usually 1 %. of the product value.
Payment Flow
After you confirming the order, you could make the 30% deposit payment to us. Most shops do not accept USD, so you'd better send 30% deposit to our account by T/T (price is as same as supplier offer to you), then we order goods from suppliers (same shops you visited, same price suppliers offer to you). After you TT balance to us, we pay money to suppliers, and arrange shipment, book container, and send full documents & B/L to you.
What you need is what we care indeed!
Financial Safety
we guarantee your fund is 100% safe and you have the right of withdrawing all overpaid funds immediately or depositing it in another account for next purchasing. This process is 100% safe.we are here since 2008.
Quality Guarantee
Your order is closely monitored by us in ordering, production packaging, collection and inspection to ensure the quality always meet your requirement, if there is any damaged, difference or shortage of final production, we promise to refund to you.
Shipment Guarantee
Our staff notify you when booking container, collecting goods from suppliers, applying custom in China, issuing the B/L, and other major event before or after shipment, we cooperate with shipping agent ,fully committed and motivated to deliver the container on time. We can prepare all export documents concerned, and arrange all necessary procedures for export, and send the final documents for custom clearance.