- A passport is an official government document that certifies one's identity and citizenship and permits a citizen to travel abroad and to re-enter his home country.
- A China visa is a permit issued by the China visa authorities to an alienfor entry into, exit from or transit through China territory.
-The legal basis for China visas are the "Law of the People's Republic of China on Control of the Entry and Exit of Aliens" and "the Rules for Implementation" thereof, the Passport "Law of the People's Republic of China", various visa agreements and conventions entered into between the Chinese government and foreign countries, and other relevant provisions.
-The overseas China visa authorities are Chinese Embassies, Consulates, andother Offices authorized by the Ministry of Foreign Affairs of China. The domestic authorities are Ministry of Foreign Affairs and authorized local offices of foreign affairs and the Ministry of Public Security and authorizedlocal bureaus of public security.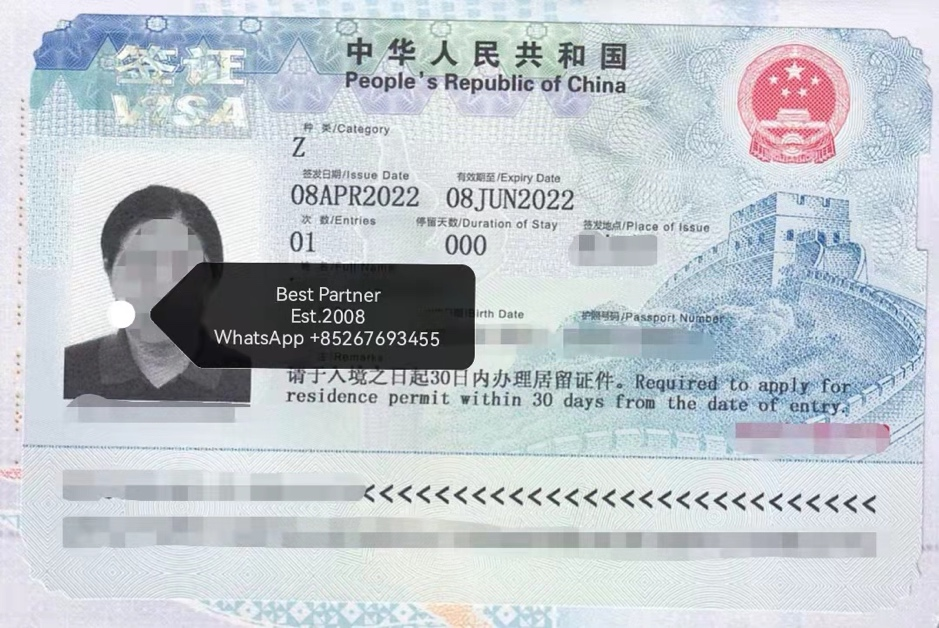 The Chinese visa authorities may issue a visa to an alien according to his/herstatus, purpose of visit to China and passport type.
Most common types of China visa:
( I ) Tourist Visa (L Visa): issued to an alien who comes to China for sightseeing, family visitingor other private purposes.
(II ) Business Visa (M Visa): issued to an alien who is invited to China for visit, research, lecture,business, sci-tech and cultural exchanges, and short-term studies orinternship.
(III) Student Visa (X Visa): issued to an alien who comes to China for study, advanced studies orinternship for a period of more than six months. The applicant shall provide acertificate issued by the receiving school or a competent authority, i.e. the"Visa Application for Study in China", "a Letter of Admission",and "aPhysical Examination Record for Foreigner".
(IV) Employment/WorkVisa (Z Visa): issued to an alien who comes to China for a post oremployment, and to his/her accompany family members; and to an alien who comesto China to give a commercial performance.